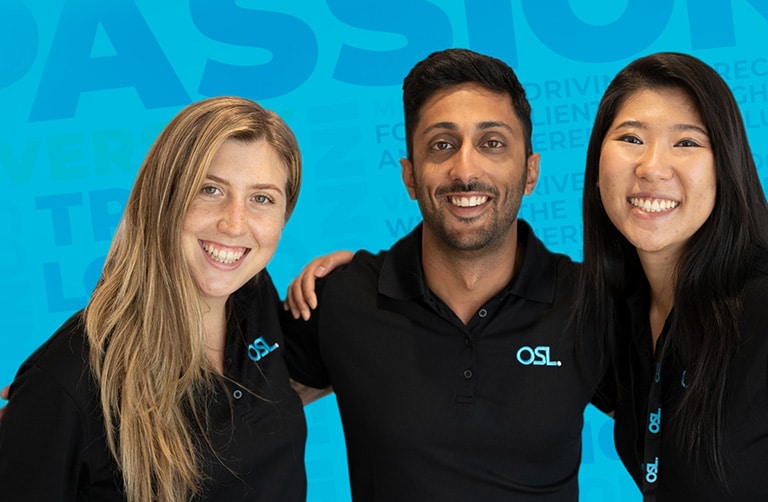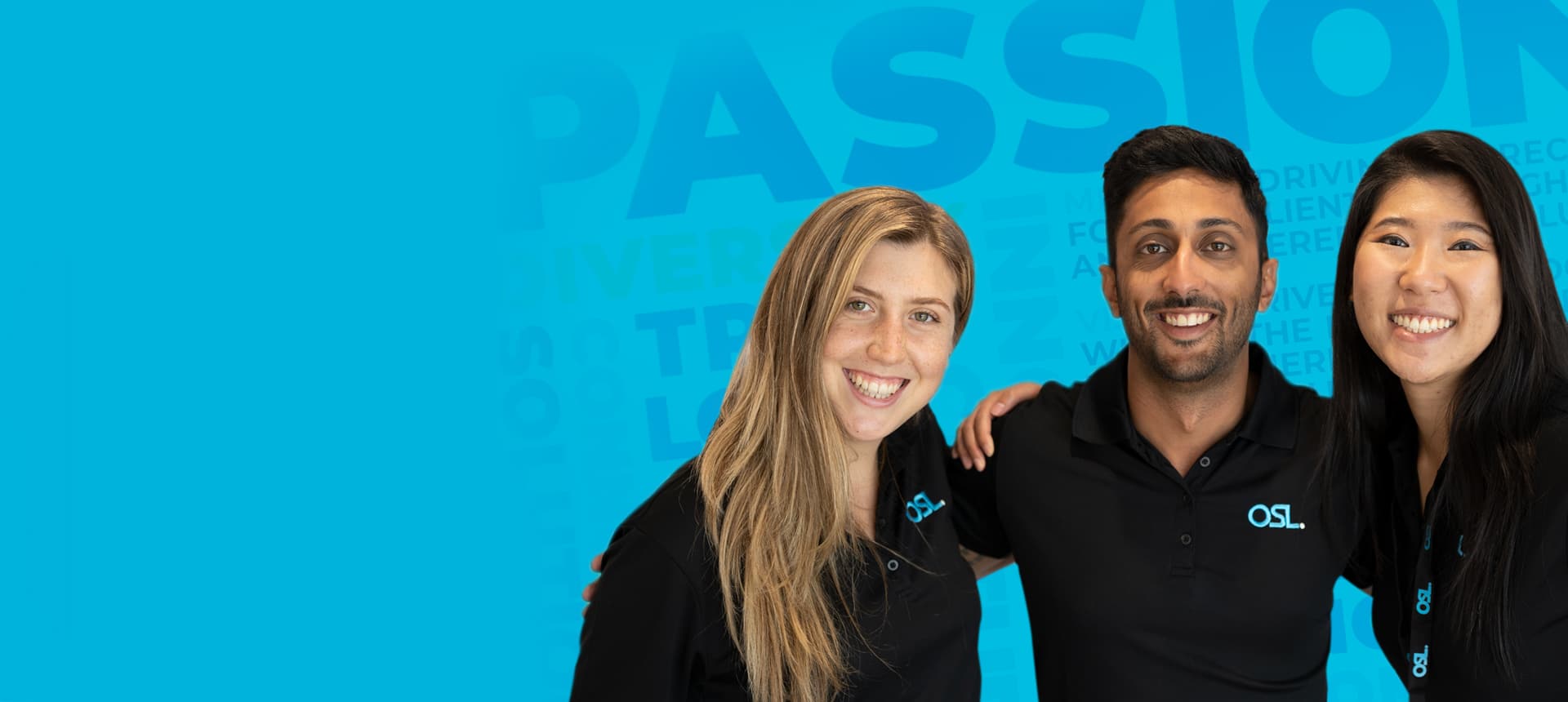 JOIN OUR
AWARD
WINNING
TEAM!
BELONGING AT OSL
People come first at OSL. It is why we work tirelessly to create a workplace of respect and belonging. Our culture accepts nothing less than a space where everyone's voices are heard, and inclusion and diversity are celebrated. While we know there's still plenty of work to be done to create a fully inclusive society, we're proud that we can do our part as a company. When you join our team, you're committing to helping us uphold that very culture and workplace where belonging is mandatory for everyone.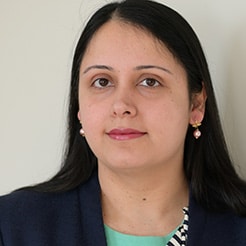 Manu
"OSL's diverse and inclusive workplace culture promotes authenticity, respect and harmony which are my core values!."

Financial Analyst, Finance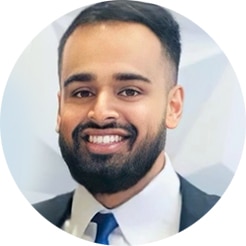 Ankush
"What brings me the greatest joy is working alongside passionate, like-minded leaders and colleagues who enable me to be my best self each day."

Operations Manager, US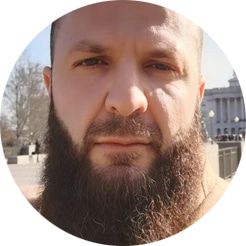 Waseem
"I believe our work goes far beyond selling or quarterly results. Our true success comes from striving to be the best in class – in every class – while creating a culture that celebrates diversity and individuality."

Director of Client Services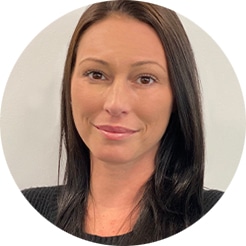 Amy
"I'm proud to help build a true "people-first" culture where personal and professional growth is celebrated and recognized. The support structure at OSL is second-to-none. It's a place where I can live and breathe my passion for human connection, growth and development."

Director of Human Resources
Hiral
"My mission – simply put – is to help people be better at what they do. I applaud OSL's investment in its people with driving growth and creating a culture where everyone can feel like they truly belong."

Learning and Development Manager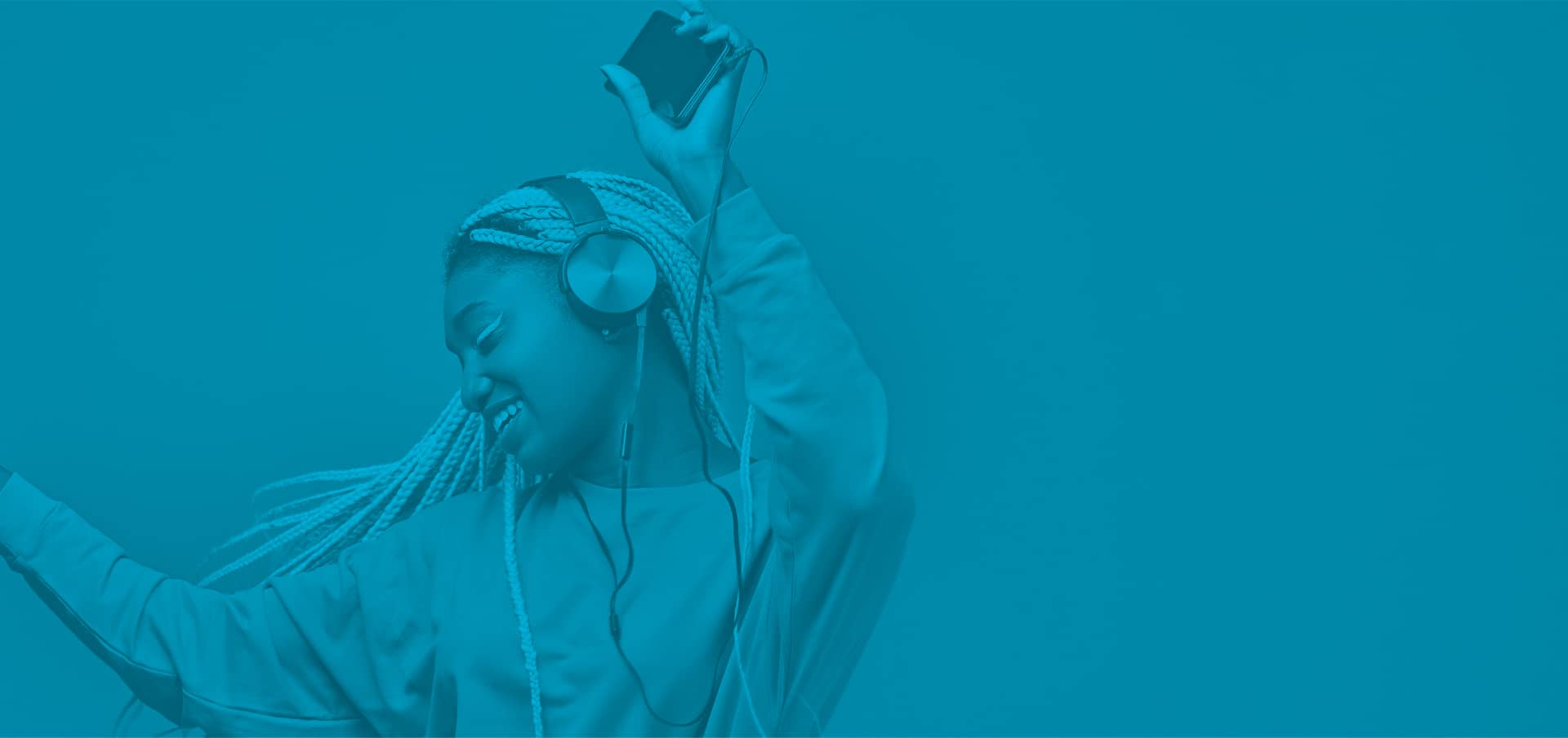 GREAT PEOPLE
DOING
GREATER THINGS,
EVERY DAY
AWARD WINNING
As much as we live to deliver success for our clients, we'll admit it's always an honour – and incredibly flattering – to be recognized for our team's accomplishments. We'll take the growing trophy cabinet as a sign we're delivering true value.
2018 – 2023
For the sixth consecutive year, OSL has been recognized with the prestigious Best Managed Companies designation for its continued commitment to achieving sustainable growth. OSL won its first Best Managed award in 2018 and has successfully maintained its status over the years, becoming a Gold Standard Winner in 2021.
LINKEDIN TALENT AWARD WINNER
OSL is proud to be a 1st place winner in the category of 'Best Culture of Learning (1,000-10,000 employees)' in LinkedIn's 2021 Talent Awards. Recognizing teams around the world who are moving the talent industry forward in innovative ways, this prestigious award is particularly special to our organization as we drive a culture of #belonging through learning and development.
2019 SUPPLIER OF THE YEAR WIRELESS
Having expanded in the United States and becoming Walmart's Wireless vendor, we are beyond proud of the team's accomplishments. It's an honour to be recognized as one of their top performing partners and we're grateful for the opportunity Walmart has given us in managing their Wireless department.
ON-DEMAND PAY
Why wait to get paid? Your well-being means the world to us and with OSL you can access your money as soon as you earn it! Great news for our #OSLTeams in the U.S and Canada, pay day takes on a entirely new meaning.